Last night I left my home in Schanze to meet my friends in St. Pauli. One of us turned 30 and yet one of her best friends didn't show up because she was too scared to leave her house. 
On my way there I briefly joined a peaceful mass-bike and crossed a blockade. People were throwing stones and bottles at the police, the police was throwing water and threats at them. A few meters behind the water cannons more people were gathering peacefully. We spent most of evening at the street corner in front of our usual bar, watching the parade of police wagons and listening to the perpetual soundtrack of sirens and helicopters. No I one I spoke to has had a decent night of sleep in days.
On my way home, the streets were on fire. The police wouldn't let anyone through the main street but it was easy enough to get around the blockade and follow the secondary streets. At every corner something was burning. The usual Friday night crowd was mixed with people throwing molotows and crashing store windows. Someone broke into the construction site on my street.
This morning I went to the streets I avoided last night. It's not capitalism they've been smashing: it's our home.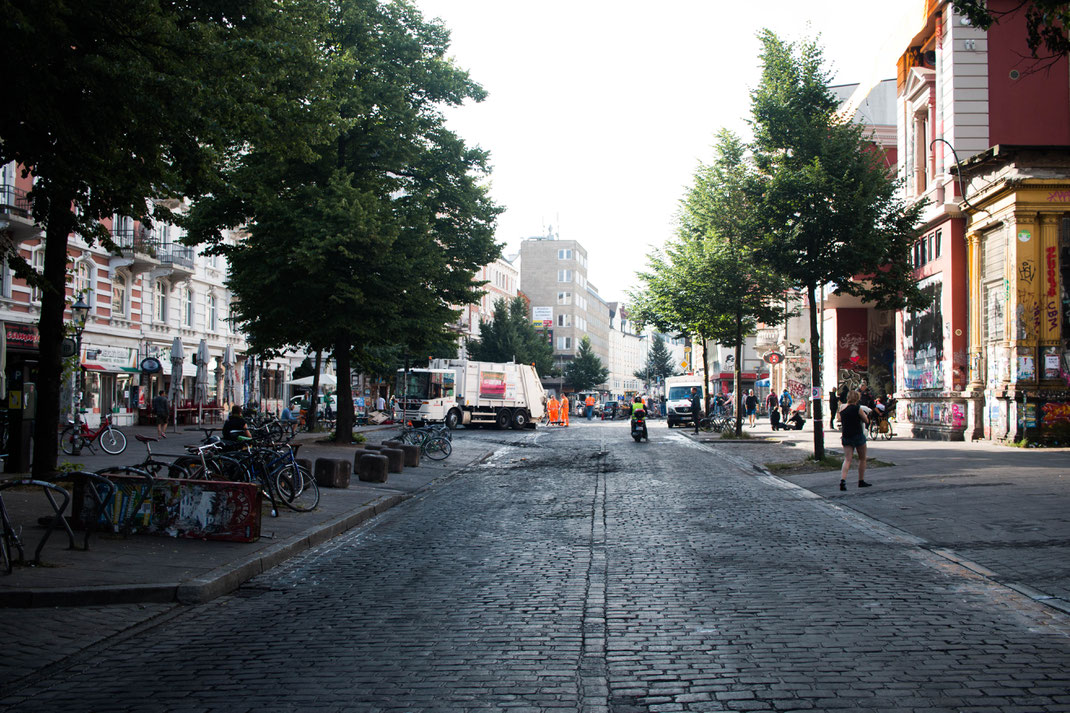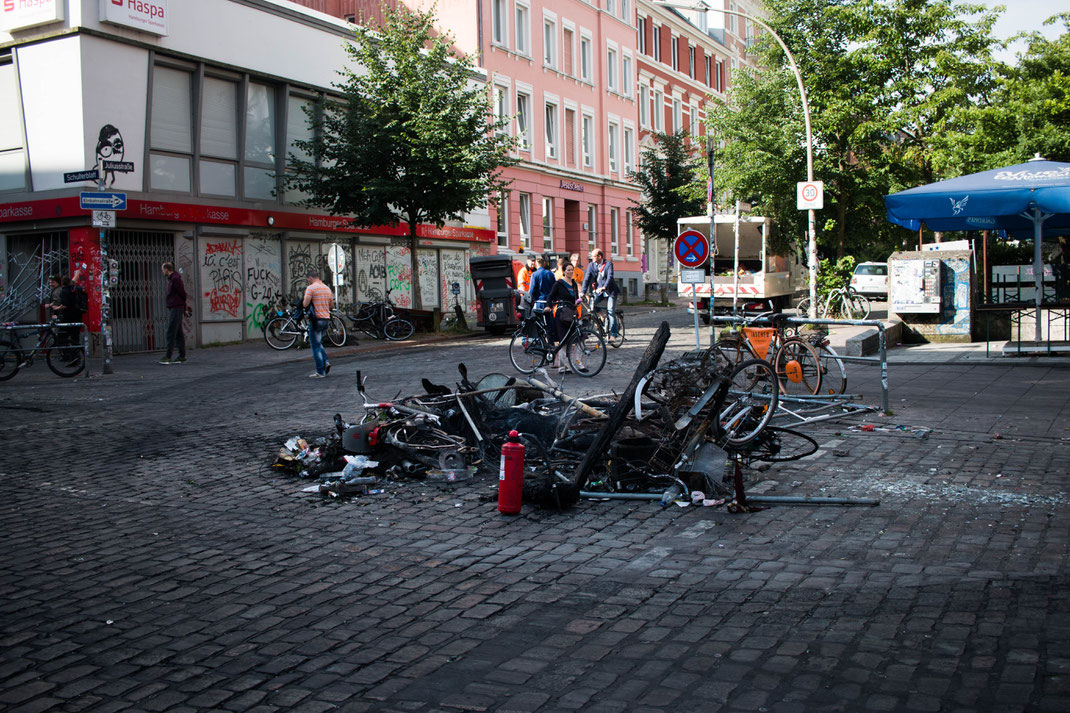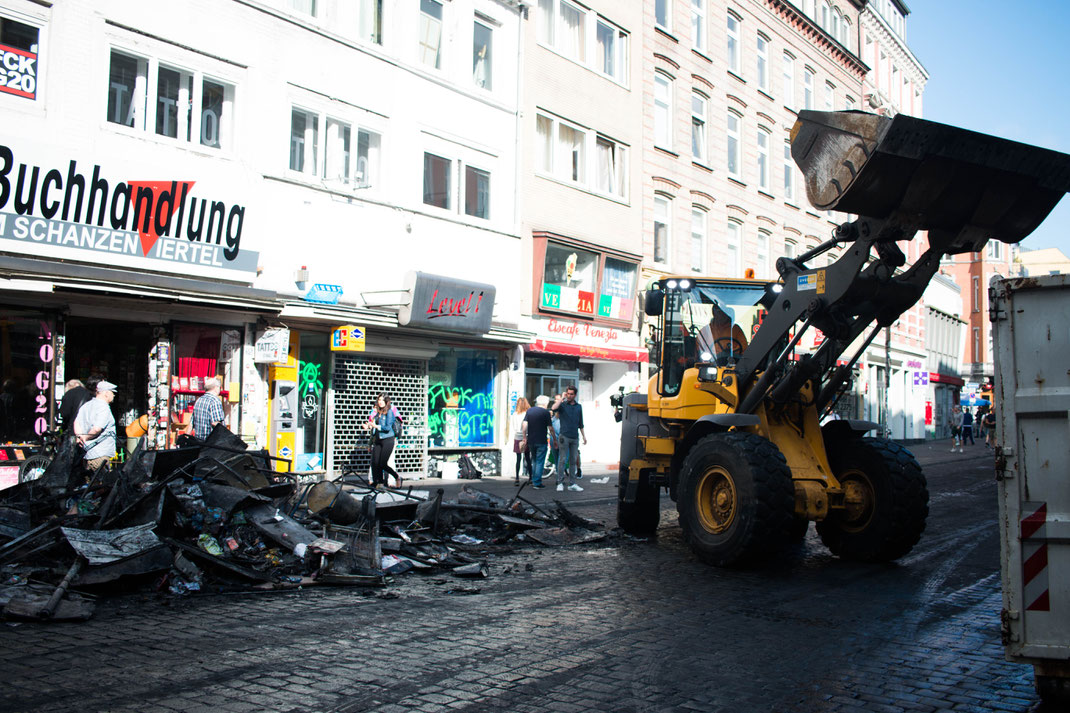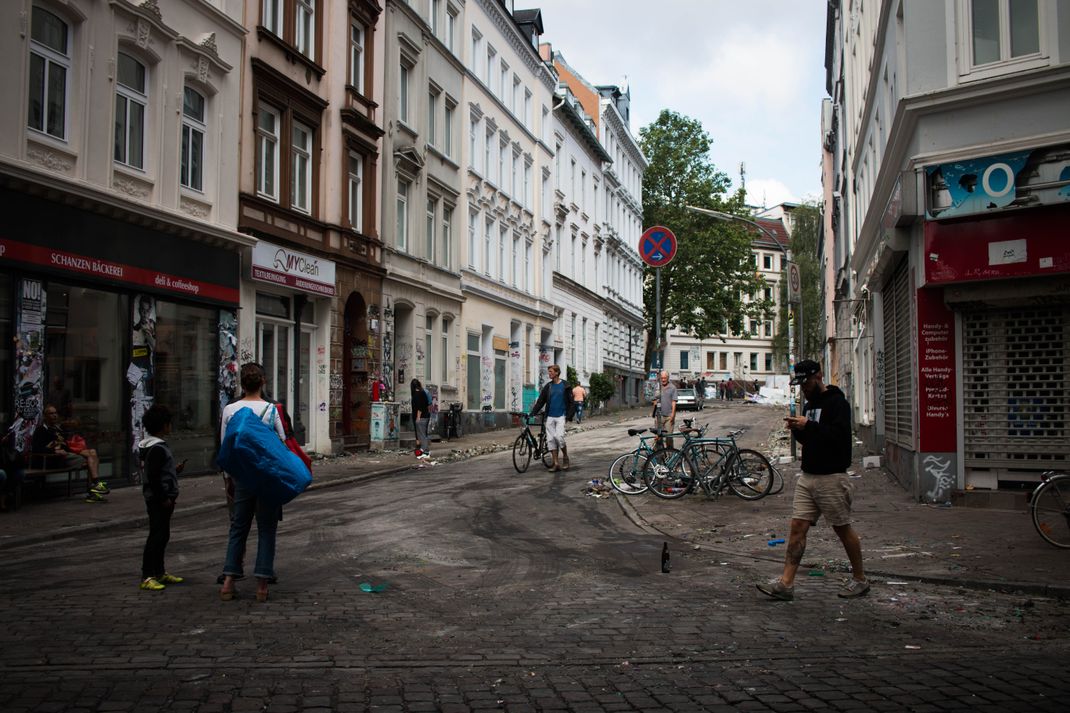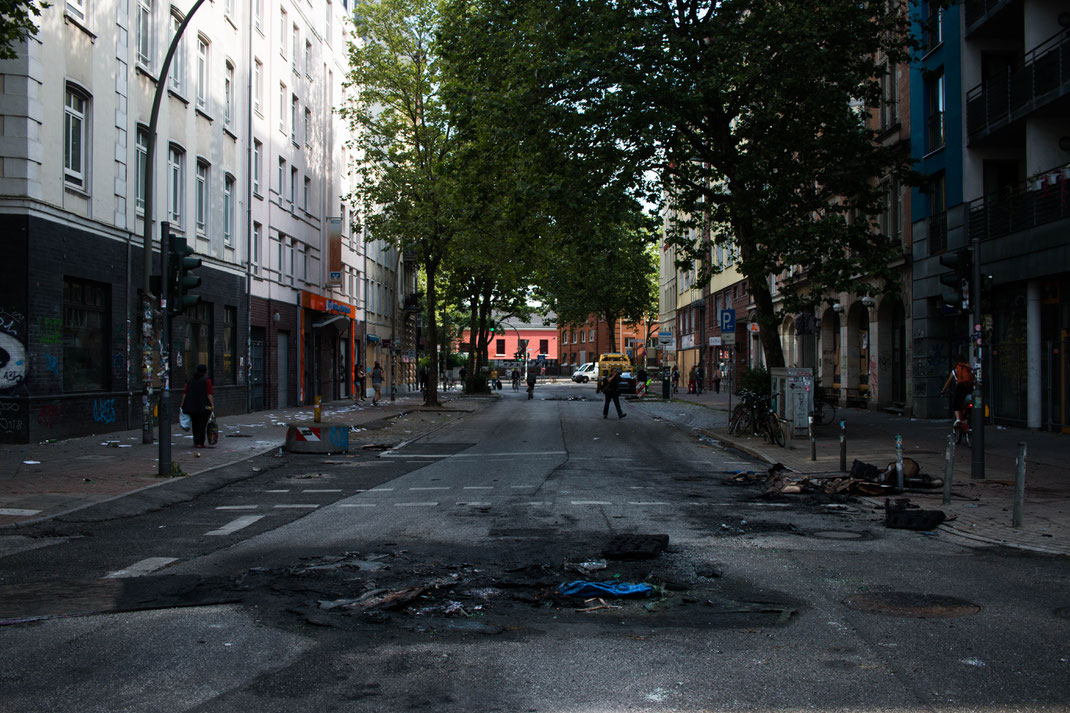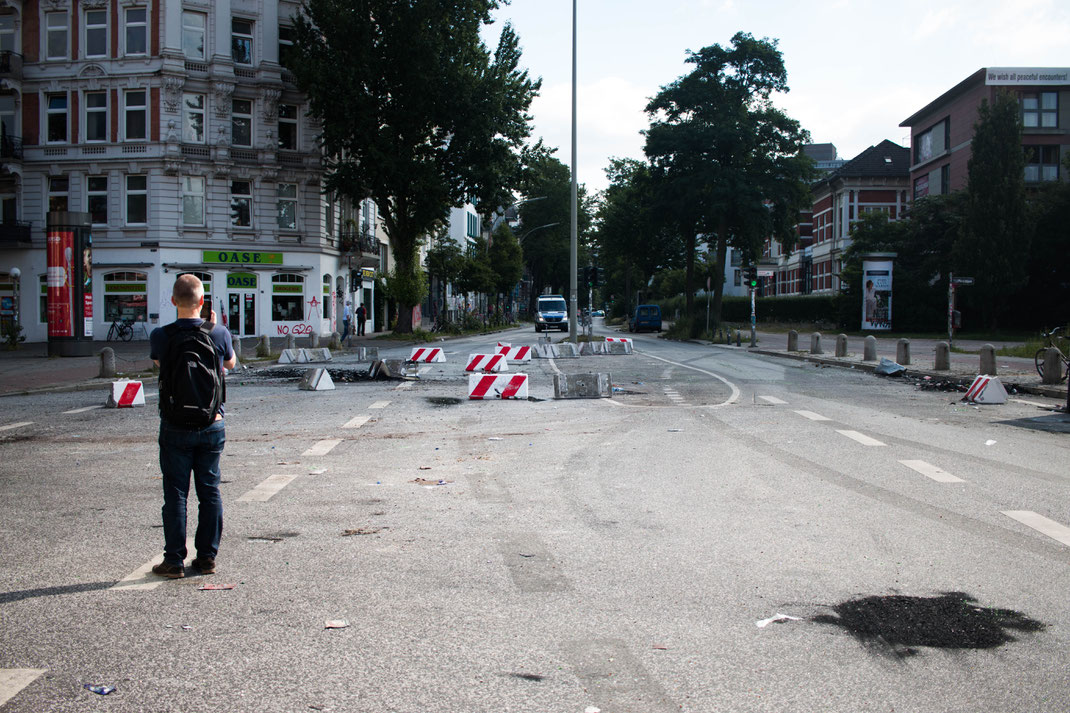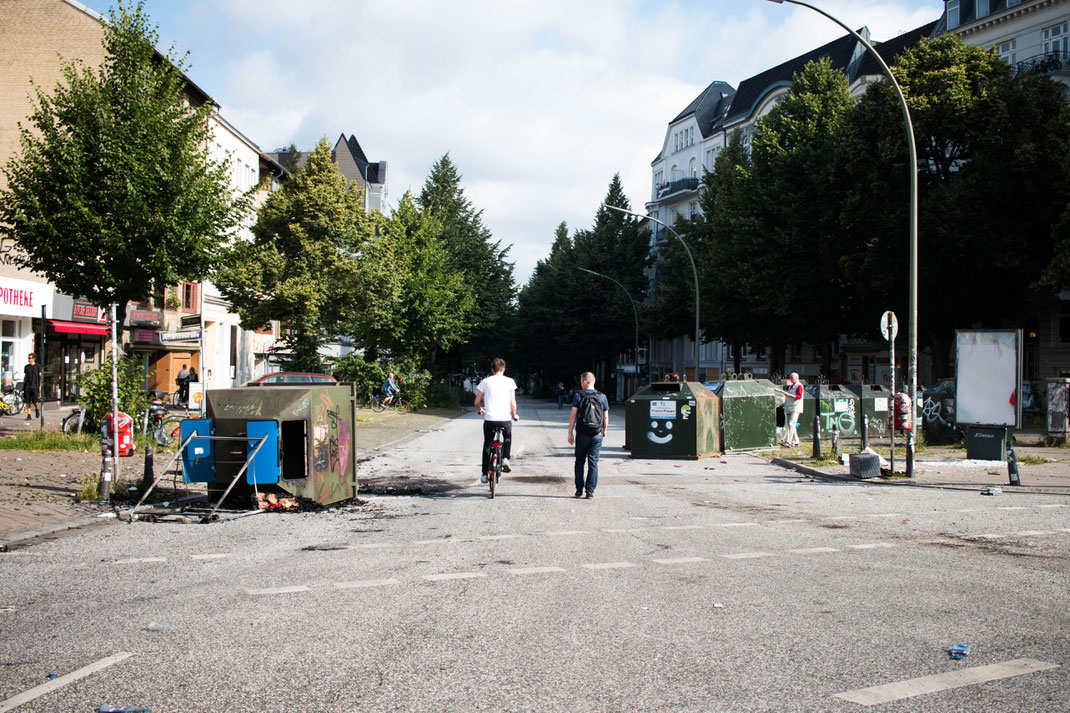 And the best part? It isn't even over yet.