Last summer, in the tropical heat of Mexico, I had the chance to reconnect with two friends that I had lost all contacts with since the end of high school. We had met occasionally at one graduation party or another, but our studies and choices pulled us all away from our hometown. Then, by coincidence, we found out we were close once again. One of them was living in Münster, and had decided to move back to Italy in February, after deciding to not pursue a teaching career in Germany; the other is doing her PhD in Copenhagen.
For both of them it has been hard to adjust to the life in the North and relate to the locals, so we decided to bring some light in the endless winter by visiting each other. They came to Hamburg mid-January.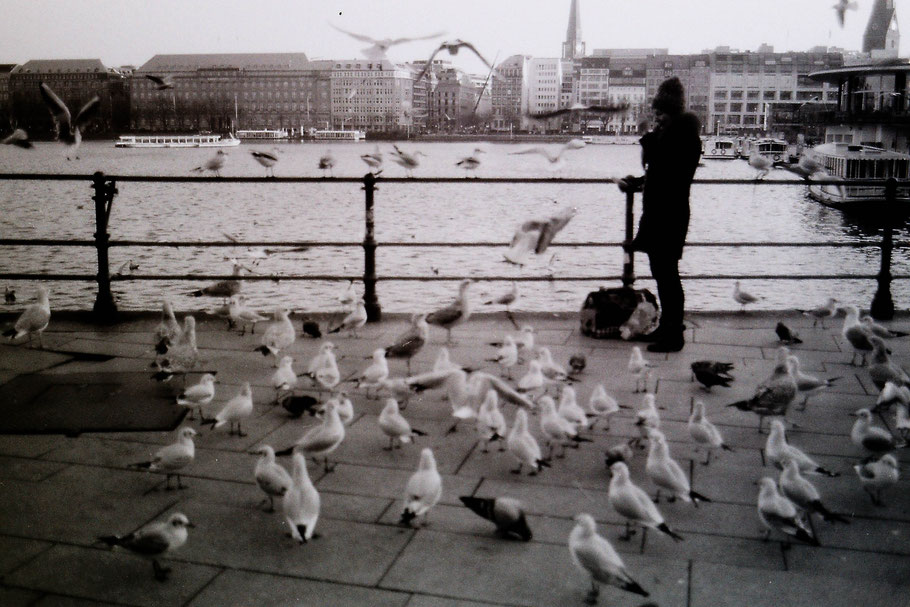 During their visit I found out that the one who lives in Copenhagen was celebrating her 30th birthday just a few weeks later, so grabbed the lovely friend of mine who hosted them in Hamburg and we went to visit her. It was the first time in Denmark for me and the furthest North I've been so far.
The Baltic sea seeps through the city just like the bone-chilling cold seeps through every layer of clothing. Social life gathers behind big windows and around warm lights, people are like hungry moths surrounded by design furniture. The city is undeniably beautiful and peaceful. Maybe a little too much so. Like my friend, I found that Copenhagen lacks some humanity: nothing is dirty, nothing is messy. On our last day, we went to Christiania and even there, at least in the touristic area, everything is perfectly organised, from the drug stalls to the piles of trash outside of the residents' homes. During our walk, a snowstorm broke and we took shelter in one of the many cafes along with anyone else. We shared a table and a tea with a charming Irish cook, who after 25 years in Copenhagen had decided to move back to his hometown. He misses going to the Pub.