We knew that our first day of driving would be rough: we had to pick up the car that was going to be our transport, kitchen, and bed for the next two weeks. We had to learn how to use it, buy enough food and water for days, and finally drive over 400km on unknown roads. We had a full tank and a GPS navigator to be sure, but we learned later that the GPS wasn't nearly as reliable as strangers at gas stations.
Between the Namib in the West and the Kalahari in the East, Namibia is almost entirely covered by desert. Windhoek lies in the Kalahari Basin and is surrounded by hills and paved roads. Our first destination was the NamibRand Nature Reserve, which lies deep in the southern Namib, and we soon took a turn into a gravel road, and later on a sand one. It took longer than we anticipated, but we had the chance to enjoy a spectacular sunset and watch dozens of oryxes feeding under the full moon. But it wasn't until the next day that we had the opportunity to explore the reserve and enjoy its wonders and solitude.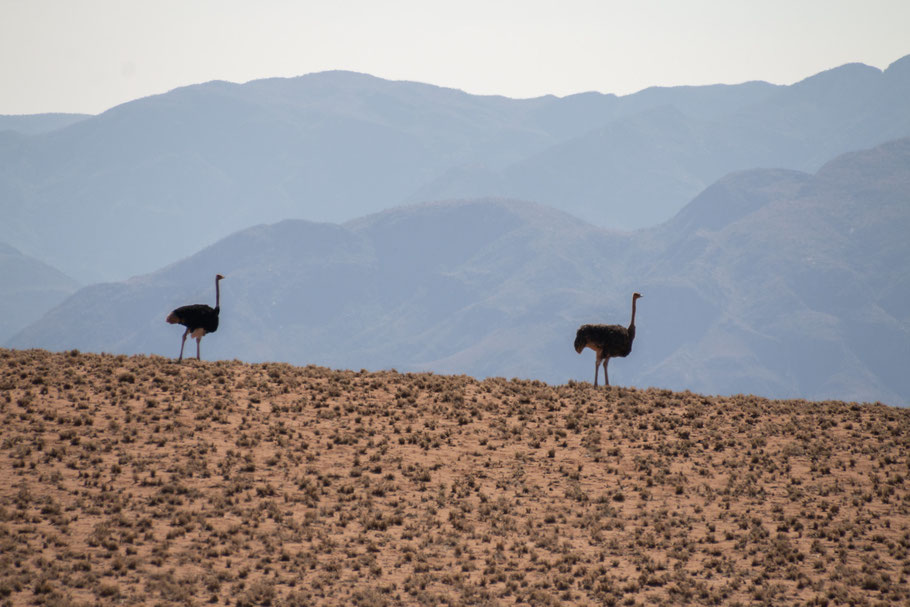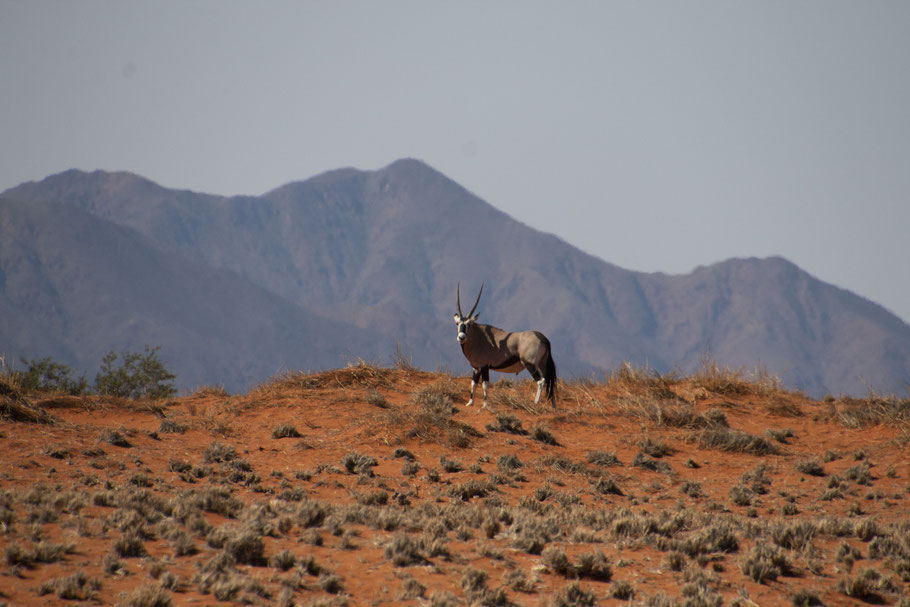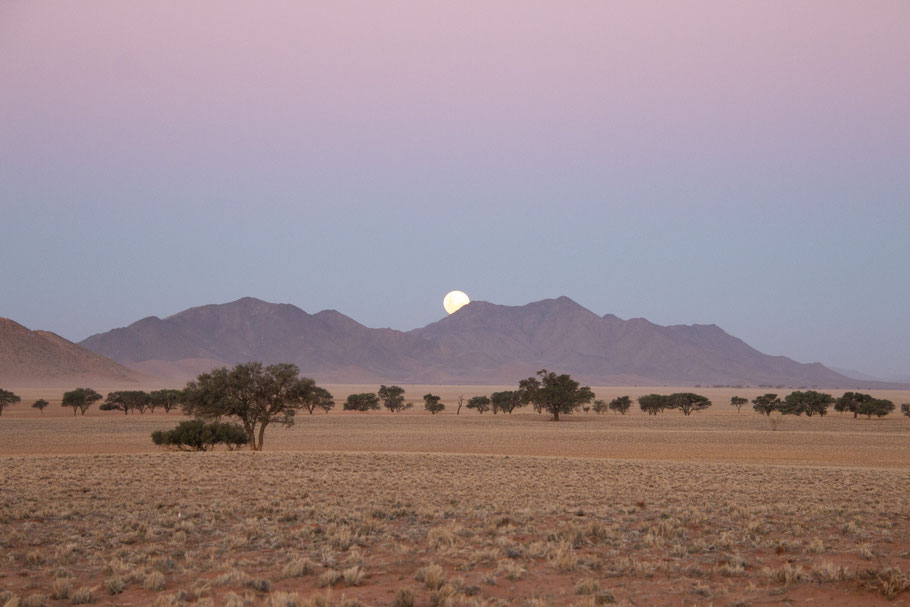 After two days of dune driving and dune boarding, and absolutely loosing our minds because of the wildlife sightings, we left the peaceful NamibRand and headed north towards the more touristic Sossusvlei. We had no idea how many more dunes and wildlife we were going to see.